---
---
---
Are you ready to build your very own vacation spot in your backyard? Let Lighthouse be your superior pool and spa company! We will be there every step of the way, from selecting your style, the building process, education and service down the road. Our dedication to our customers comes before anything else and we strive to make every person who contacts us feel that they receive the quality of service and customer satisfaction every customer deserves. We serve all of NWA, NEOK and surrounding areas!
We are proud to provide BioGuard spa and pool chemicals, many maintenance items and special order parts and equipment to meet as many needs as possible.
Lighthouse offers high quality Above Ground pools, Fiberglass & Vinyl Liner In Ground pools and Dimension One Spas.
Sunday: 12:00-3:00
Monday-Thursday:
10:00-5:30
Friday: 10:00-4:00
Saturday: Closed
---
Sunday:
12:00-5:00
Monday-Friday:
10:00-5:30
Saturday:Closed
---
Already our customer? Tell us how we are doing!
Give us a good review on one of these sites, and the next time you come into our store identify yourself and
get $10 off your next purchase!
---
Please visit us on our social media sites for promos, reviews and photos!
---
---
---
---
About Us
Lighthouse Spas & Pools, Inc was founded and established by Darren & Charlotte Christensen in 2004. It was the only spa retail outlet store in Siloam Springs, AR.  As time went on, the need for pool construction, chemicals and supplies was apparent as well as service and repair.  The company is self-grown, and thanks to customers' willingness to give us a "try" in the early months and years of our business we are proud to serve much more than just Siloam Springs.  In 2008 we moved to a larger and more accessible location and continued to benefit the community and grow with the pool and spa needs in NW Arkansas and NE Oklahoma area.  The number one goal in our minds is our commitment to customer confidence because of our experience and expertise in pristine pools, quality spas, service and support by education and personal focus.
---
---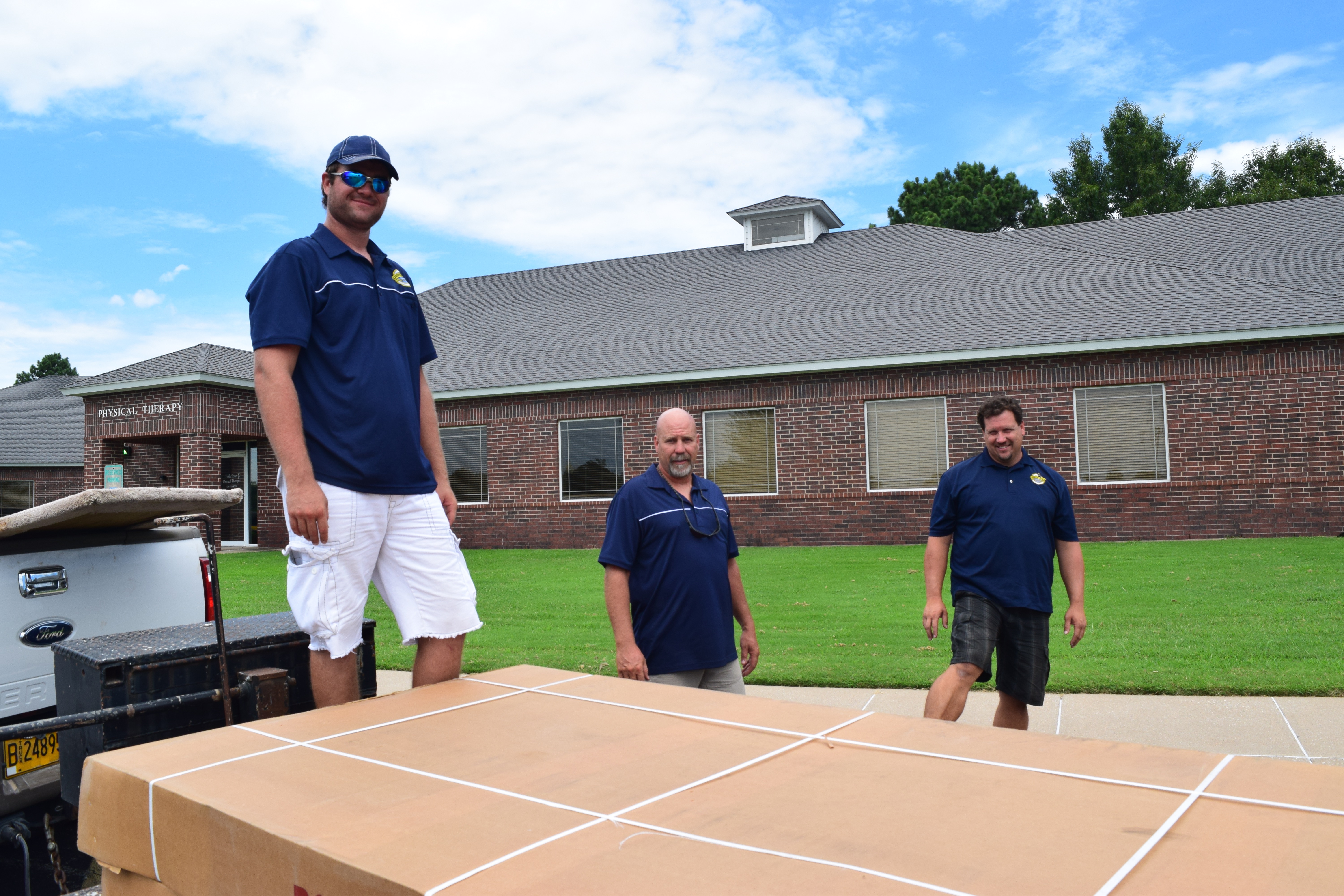 ---